In case you haven't heard, this week was startup week in WI. Because it was such a state-wide ordeal, I wanted to share my experience with it.
In fact, I never even heard of startup week until a saw a link on Digital Fertilizer, northeast Wisconsin's online hub of startup goodies. I recommend checking them out.
Day 1 – Tuesday
The first event I attended was on Tuesday — a presentation by local entrepreneur Mark Hackl. He is the owner and founder of LaneHub, The event was hosted in the Brown County Public library, which has a surprisingly up-to-date basement auditorium. I walked in at 5:30 PM. To my dismay, it seemed like everyone knew each other. I did what any wannabe entrepreneur would do: sat down, pretended to be waiting for someone, and acted intelligent.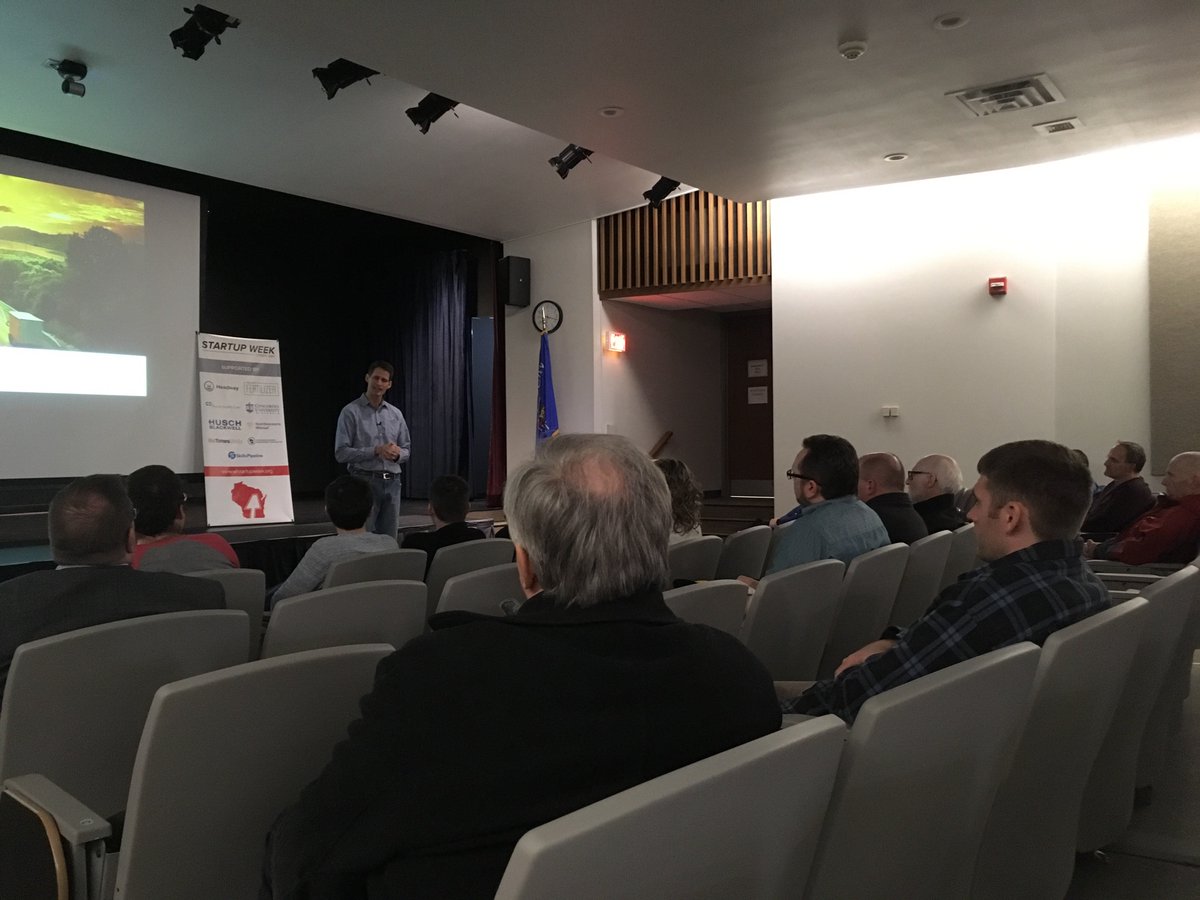 Mr. Hackl talked about his experience in the shipping biz, the pulp and paper industry, and IT. He talked about how "you have to be a little nutty to start your own business" and how "you have to love what you do" in order to get anywhere in the startup world.
Afterwards, there was a keg of beer and a tour of a new library maker-space and an under-construction entrepreneur/community space called Rise and Grind. I met a few interesting characters, some people with small businesses, and a few aspiring career-folk. Overall it was worth it for anyone interested in the Green Bay Startup scene. It was fun and casual, no boring suit-speeches about statistics. It was a success in my mind.
Day 2 – Wednesday
Wednesday was a little wonkier. For starters, I showed up a day early to an event. The event was at Titletown Brewery, and I walked into the brewery thinking I was going to an event called "The Entrepreneur's Saboteur." Turns out I was one myself by not knowing where I was going. I walked into a meeting I wasn't invited to! No one was really mad or anything. We realized I was in the wrong place. However, while I was walking  out, one of the gents stopped and talked to me for a little while. It turns out he was the owner of Titletown Brewery! We had some good small talk about how both our names are very polish and I got his business card. So it was not a total loss to show up for the wrong event I suppose. This kind of serendipity only happens during a week like startup week!
I then headed over to HeadWay for Wednesday's actual event. It was a presentation about a book called Sprint: How to Solve Big Problems and Test New Ideas in Just Five Days and it's application in User Experience. The presentation was again pretty casual. There were much fewer people at this one than the previous library event. The main idea behind the book is that 5 days of focused, coordinated team-work can be more valuable than longer periods of distracted work. Or doing a project in the middle of other projects.
The next few events I did not attend, I had enough fodder for thought to hold me over for a while. There is one more event tonight called Open Mic Storytelling: Stories of Failure and Survival that I may attend, and that will wrap up the week.
UPDATE: I did not go to the last event. It is freezing rain up here in NE WI and road conditions are not good enough to make it to the last event.